Illuminated by natural light through their storefront windows, Twiggs will charm you over with its interior design choices while proving to be a perfect place to get hours of work done.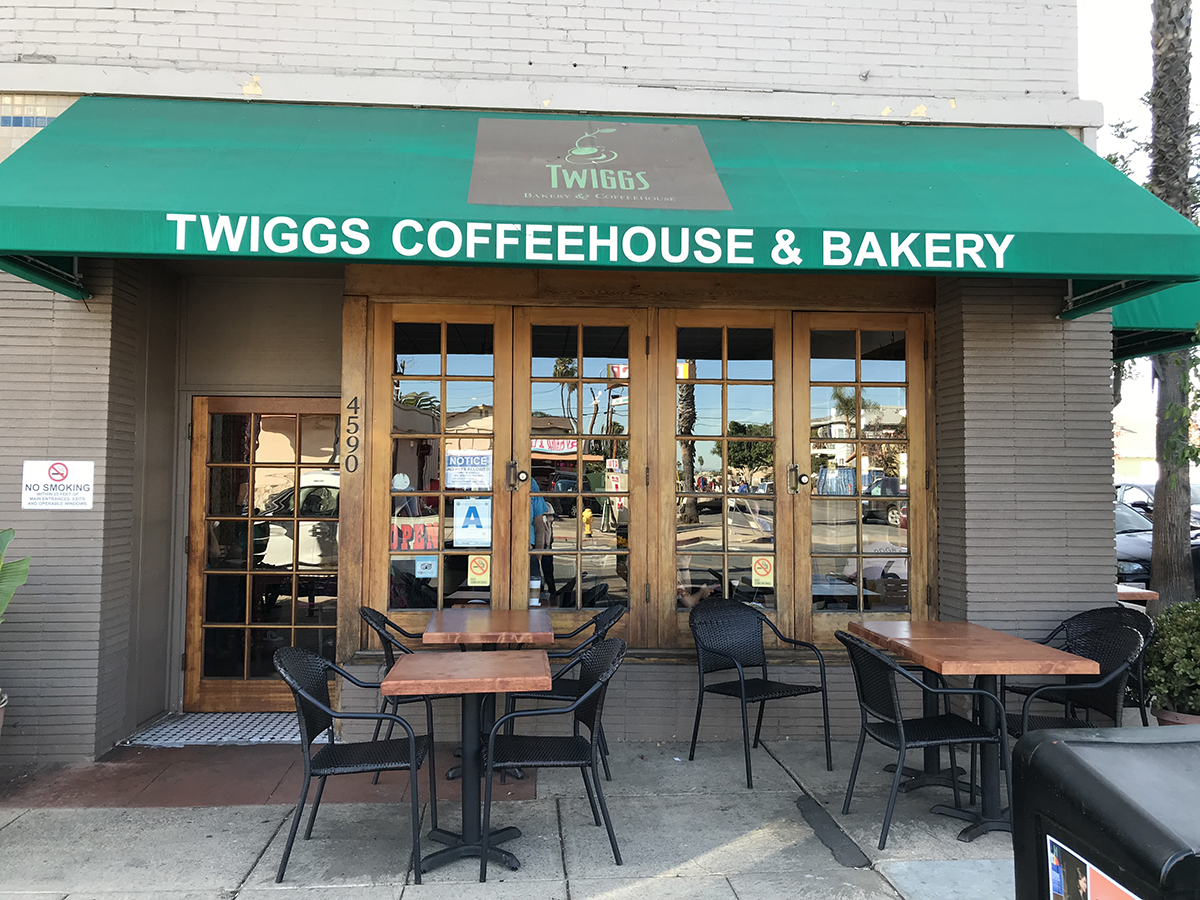 Twiggs Coffeehouse is located in the center of University Heights and it can be a popular place in the evenings and on the weekends. Your best bet for parking is to go down Madison Avenue and try to find a spot on a side street. With early opening hours and a late closing time, your experience with parking and finding an available table will vary.
The cafe has undergone recent renovations and they managed to do a quality job with the interior design. Natural light is a big plus for me and this coffeehouse has a lot of it, you'll find a nice natural breeze that comes through when the windows are open as well.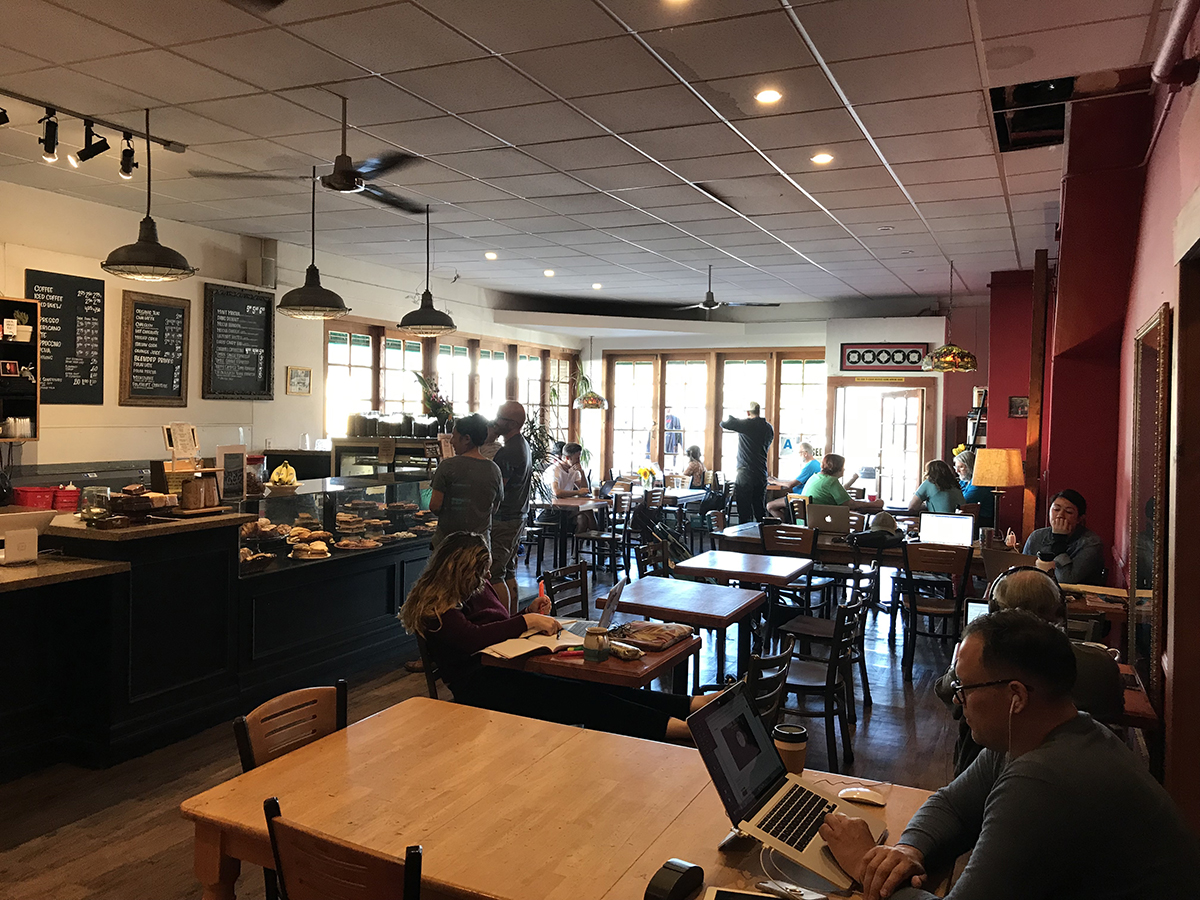 The cafe has several tables with seating for two people, with four community style tables good for group study. Most tables against the walls have outlet access with a few tables positioned in the middle of the cafe that do not. Indoor seating is made up of wooden chairs all with back support but no padding. There's also outdoor seating available but you may find the street and foot traffic to be a bit distracting. At the time of this review, there was heavy construction going on across the street so something else to consider. Being indoors even with construction going on was fine, the cafe was generally quiet and the music was playing at an appropriate volume.
Pastries ranging from muffins to cookies all from their bakery on Adams are available for purchase at reasonable prices. The coffee is a personal favorite courtesy of Cafe Calabria and I highly recommend the french roast iced coffee. Refills on coffee are only a dollar which is also a huge plus. Tea, smoothies, milkshakes, and sodas are available for purchase as well.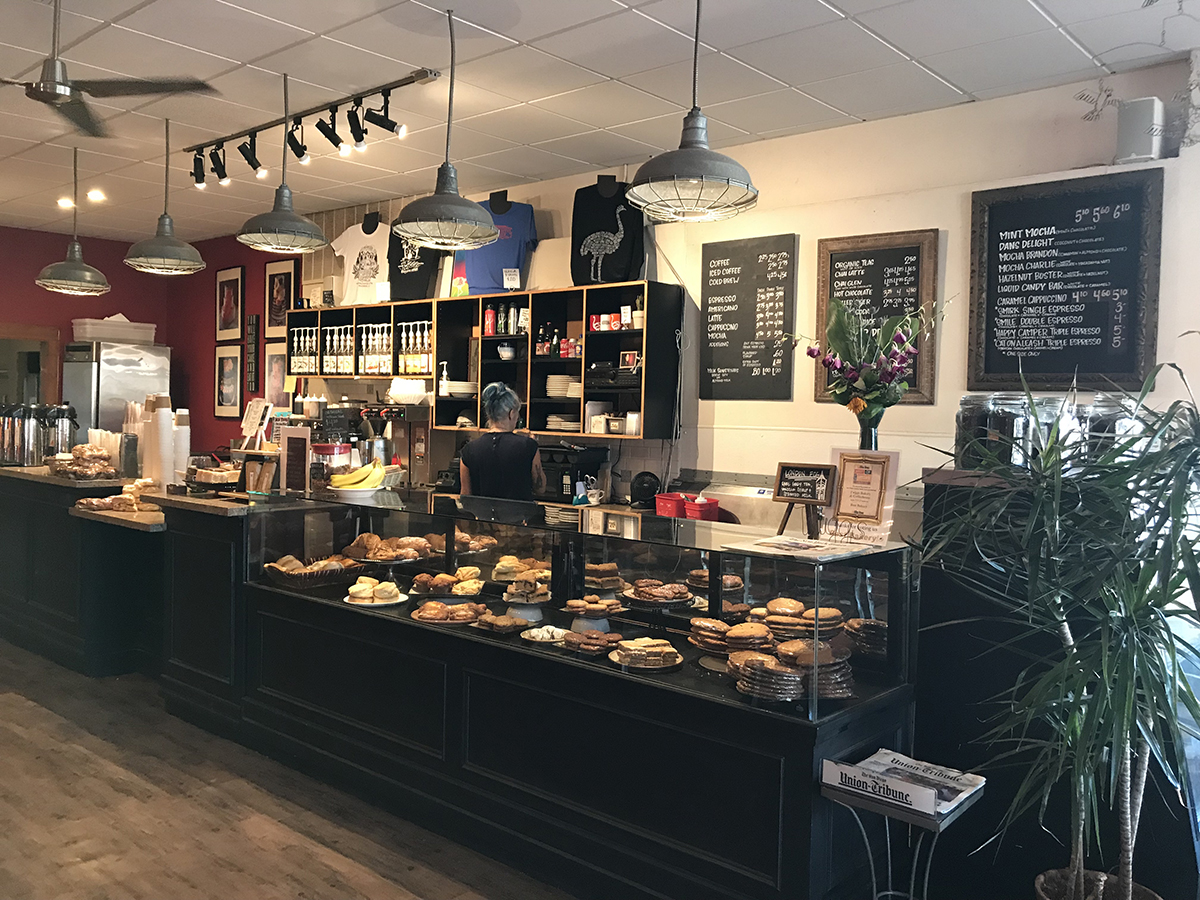 The Wi-Fi is not fast but not unusable at about 6MB/sec download, 2MB upload. I would avoid this cafe if you need to do any data intensive work but in general the connection is reliable. The cafe has two private bathrooms which were clean. With no notable negatives that I can find, I would highly suggest Twiggs as a place to study and work out of.