Young Hickory is easily one of the best cafes to work out of in San Diego with fast Wi-Fi, Bird Rock coffee, late hours, and electrical outlets at nearly every table.
Young Hickory is located in central North Park on the corner of 30th and Polk. Without a parking lot, you'll be left to street parking to reach this coffee shop with the majority of the parking being limited to two hours. You'll want to venture down the side streets and walk about a block to ensure you're not distracted while working; I recommend parking on Kansas Street. Depending on when you arrive, you may find Young Hickory to be painfully busy or you may find it to be quiet. If you prefer the latter, I highly would suggest enjoying this cafe earlier in the day. They have some delicious breakfast options from bagels to sandwiches as well as açaí bowls and greek yogurt bowls. Going later in the evening is almost guaranteed to be pretty crowded, especially during finals and midterms.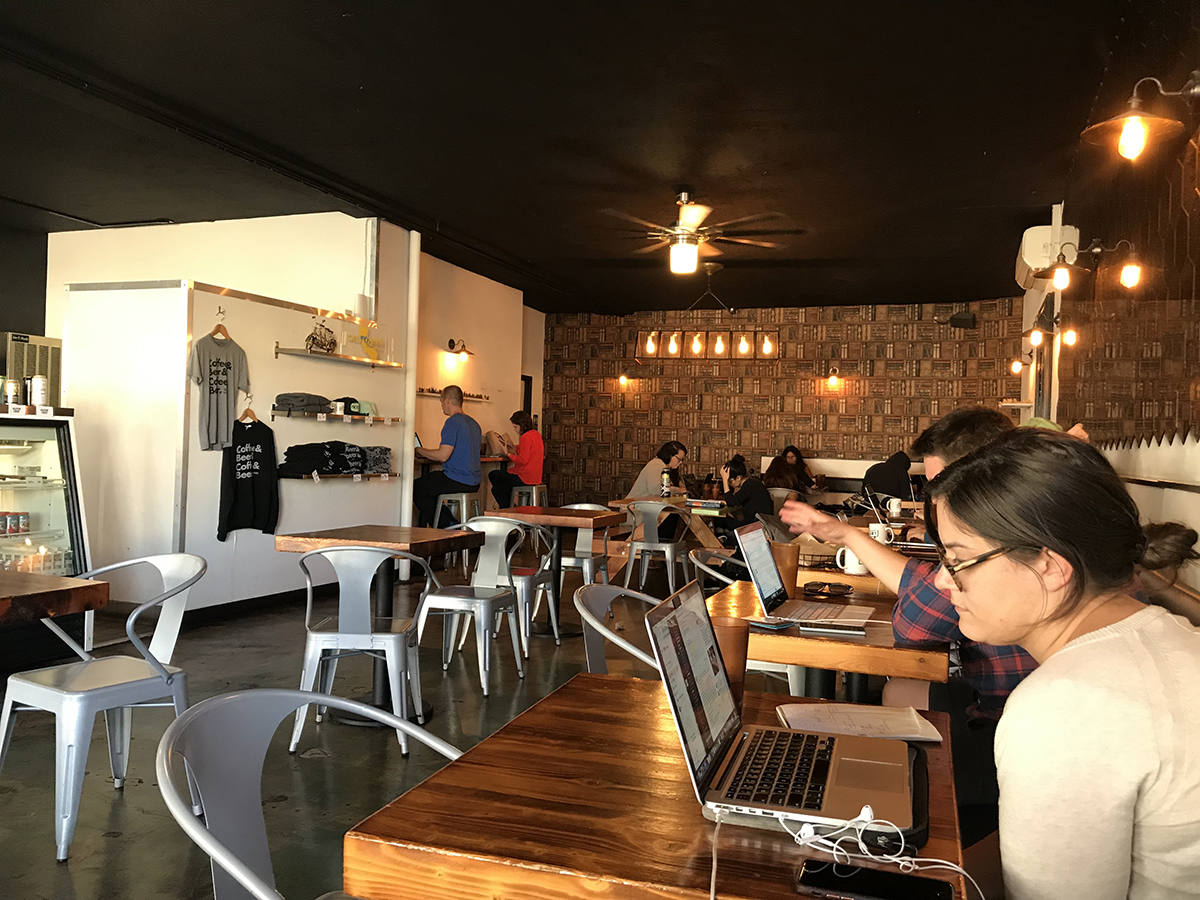 Something special about this cafe in particular is that it serves alcohol which means you can grab a drink and study at the same time. They have Happy Hour starting at 5PM so if you're looking for a relaxed study session, you may want to schedule your time accordingly but they do serve alcohol all day. On the topic of beverages, one of the things I really like about this cafe is that they have self-serve water available for patrons to fill up at their leisure. I seem to enjoy dehydrating myself often through consumption of coffee so being able to balance it out throughout my time at the cafe is great.
In terms of the space for working, the majority of tables are ideal for two but could accommodate three with a bit of a tight squeeze. There are community tables available for larger study groups but these are often taken up by individuals especially in the evenings. If you're coming alone to study, you'll find a lot of barstool space readily available. For the most part, seating is comfortable with a very long padded bench and metallic chairs with back support making up most of the seating arrangement. The overwhelming majority of the tables have two outlets available to each one. The community tables are bench style seating with no back support and no outlets. Staying for more than 4 hours is commonplace for the patrons of Young Hickory so you won't feel uncomfortable putting in a long study session at this cafe.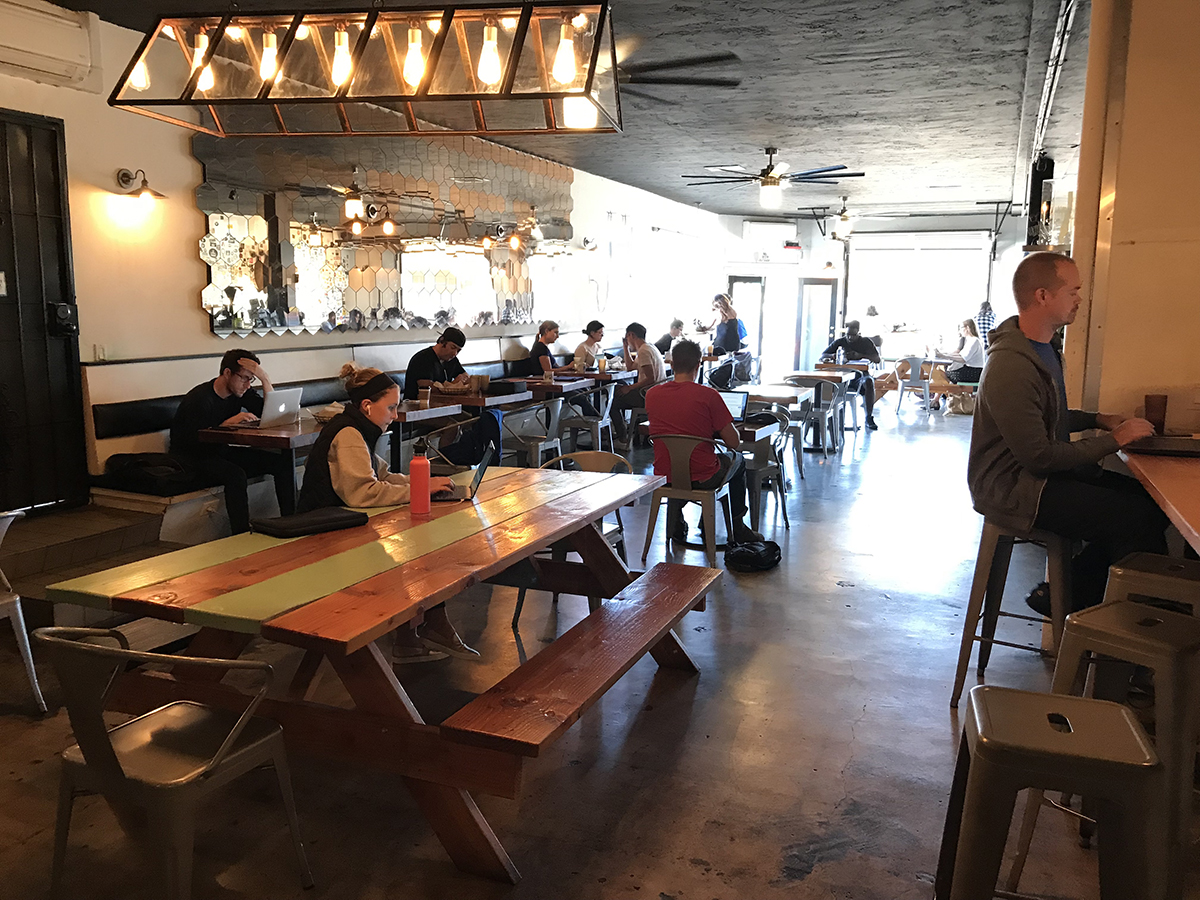 Their Wi-Fi holds up well at 12.1MB/sec download, 4.56MB/sec upload.
The bathroom situation at Young Hickory can be unpleasant on occasion. There is only one bathroom which can result in long waiting periods depending on the person who goes in before you. The toilet has some issues as well. They have signs that ask you to wait 90 seconds between each flush admitting that even they understand their toilet is a work in progress. You can also expect a decent amount of foot traffic from people who are homeless attempting to use the bathrooms without paying due to the location. For the most part though, the baristas do police the bathroom so only paying customers are able to use it.
Young Hickory is easily one of the best cafes to work out of in San Diego. Staff is overwhelmingly pleasant and they do a good job with the espresso and coffee drinks here (courtesy of Bird Rock coffee).